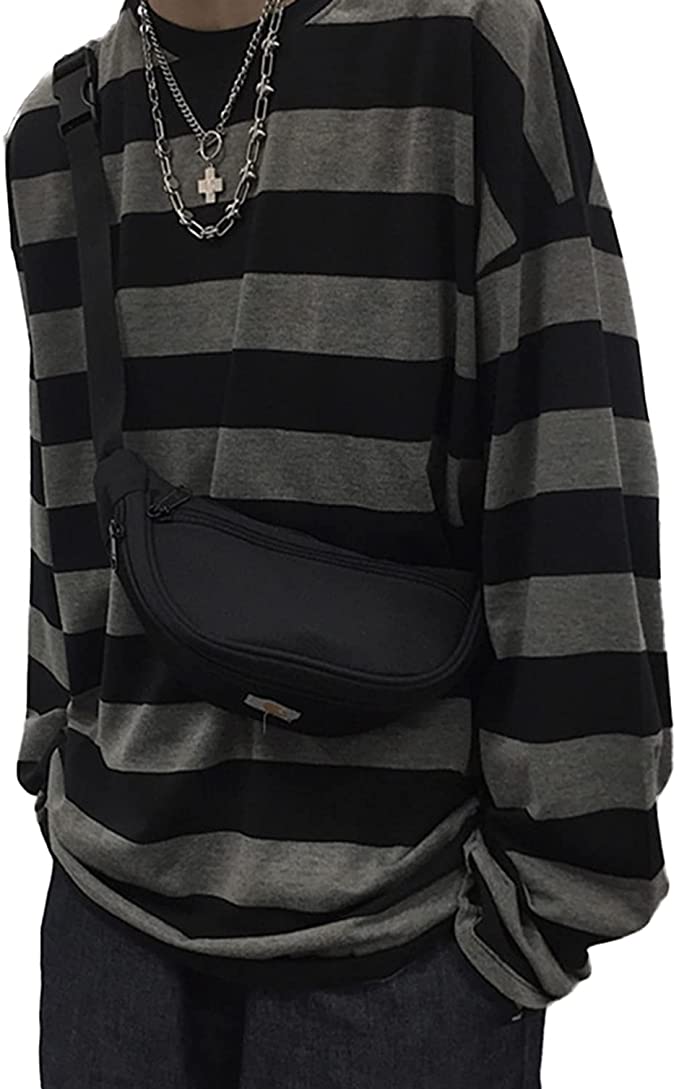 Back to Womens Sweaters
Long Sleeve Gothic Stripe Sweater
A baggy style unisex rock style sweater.
$19.99
Recommended: Runs true to size. Order a size larger for baggy look like the photo.
Made of 100% cotton material this baggy rock style sweater feels friendly to the skin and breathable with some strech. The sweater has like a rock/90s grunge type vibe to it with a loveley black and gray color scheme. The sweater is a bit warm for summer, but great for spring, fall, or winter.