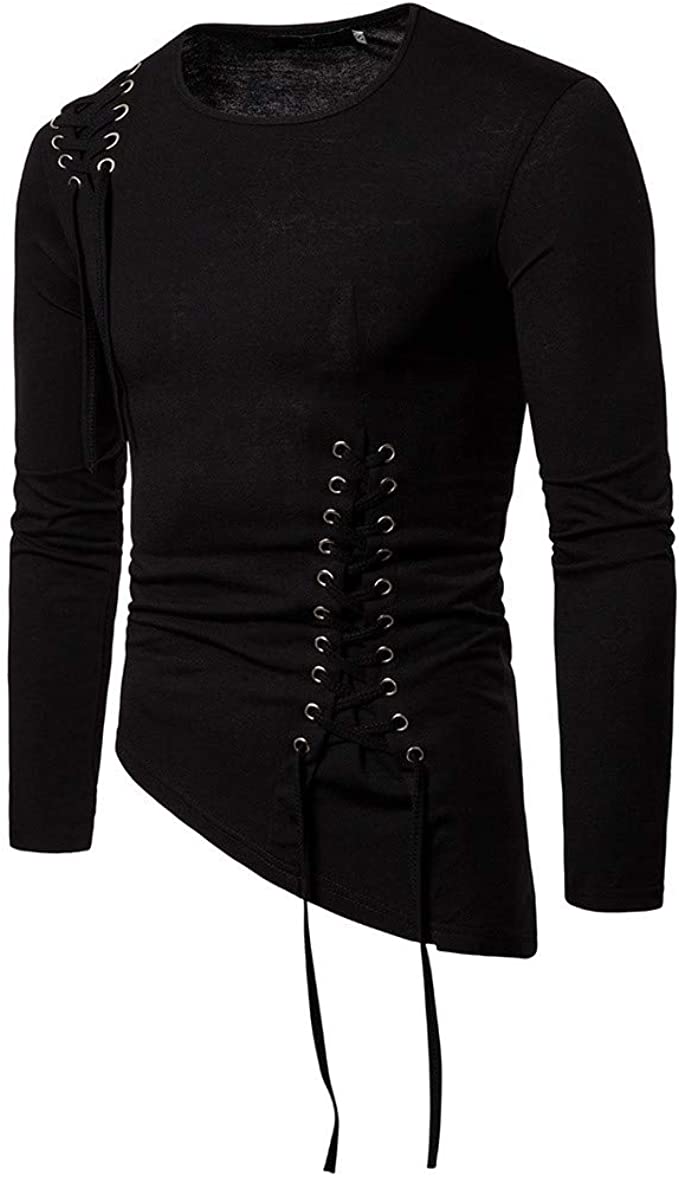 Back to Men Sweaters
Side Lace-Up Gothic Sweater
A gothic style rock sweater featuring lace-up arm and bottom style.
$11.79
Size: S Shoulders: 16.1" Length: 25.2" Sleeves: 24.8"
Size: M Shoulders: 16.9" Length: 26.0" Sleeves: 25.2"
Size: L Shoulders: 17.7" Length: 26.8" Sleeves: 25.6"
Size: XL Shoulders: 18.5" Length: 27.6" Sleeves: 26.0"
Size: XXL Shoulders: 19.3" Length: 28.3" Sleeves: 26.4
This gothic sweater is made of high quality materials making it durable for daily wear. It features a longer finish with slanted bottom cut. The sweater also features laces on the side arm and left side front bottom. The slanted bottom finish and the laces make this sweater a good item to achieve a dark gothic kind of rock style.