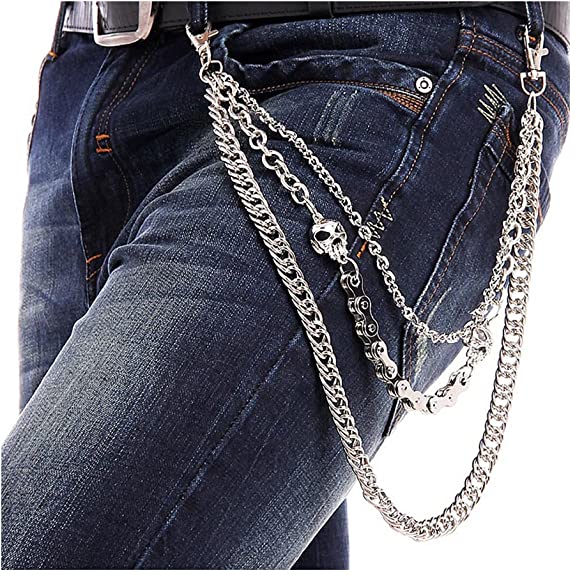 Back to Keychains And Chains
Skull Biker Chain
A three piece chain with skull and punk rock bike chain design.
$15.99
Small Chain: .16 x 15 inch long
Middle Chain: .24 x 18 inch long
Long Chain: .39 x 21.3 inch long
Durable and solid keychain. This keychain has a cool rock style look to it. It is shiny and catches attention. All chains are detachable. The chains are removable allowing you to attached or detach as meny chains as you like.