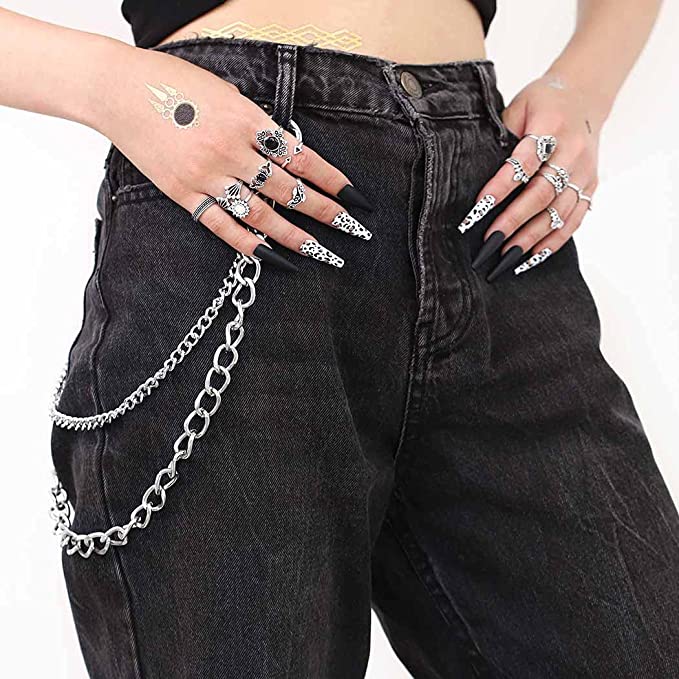 Back to Keychains And Chains
Silver Double Chains
A double keychain attachment for jeans, short and skirts.
$8.99
Shorter Chain Length: 13.7 inches
Longer Chain Length: 20.4 inches
Lobster Clasp: 1.9 inches
There is a lobster clasp at one end and a flat keychain at the other end, which fastens the chain. This keychain can be used as a decoration for jeans, shorts and other rock apparel.